Sinikalliontie 18 A
02630 Espoo, Finland
Mikko Koskela
CEO / Founder
mikko.koskela(at)coach4pro.com
+358 50 486 7492
Otso Koskela
CFO
otso.koskela(at)coach4pro.com
Jukka Partinen
Sales
jukka.partinen(at)coach4pro.com
+358 40 553 7606
Linus Nynäs
Sales
linus.nynas(at)coach4pro.com
+358 40 060 3152
Lauri Lönnblad
Customer Support
lauri.lonnblad(at)coach4pro.com
Pekka Koskela
Research / Founder
pekka.koskela(at)coach4pro.com
Petteri Salmi
Chief Engineer / Founder
petteri.salmi(at)coach4pro.com
Timo Kuisma
Founder
timo.kuisma(at)coach4pro.com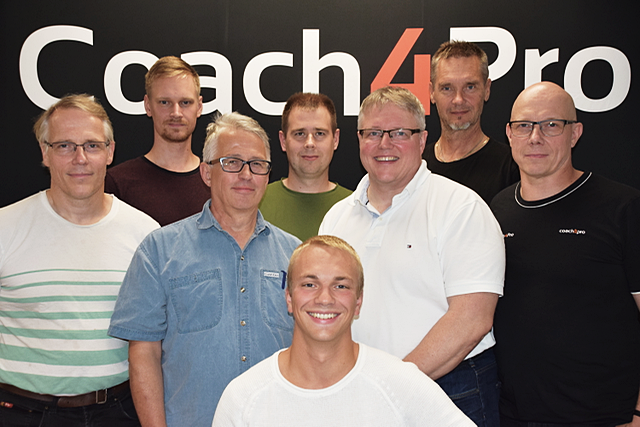 We believe that all of us are influenced by a variety of variables like our genes and environment. That is why there is no single solution that would work for everyone. Our view is that health and the quality of life it brings are the most important assets we as individuals have.
Currently, many wellfare states suffer from an incline of health issues due to the choices people make. These issues reduce the individual's quality of life as well as come with a big price tag for society and for the environment.
Our mission to Build a Healthier Society stems from the idea that an individual's health leads to a healthier society and promotes a more sustainable lifestyle. Our platform enables coaches and wellness professionals guide more people to a healthier lifestyle.