Coach Your Clients Online
Our customisable platform enables coaches and wellness professionals guide more people to a healthier lifestyle.
100% free, no credit card required.
What can Coach4Pro be used for?
Personal Training and Coaching
Create reusable program templates and manage your business online.
Research and Science
Access a single platform that can help collect multiple types of data for your studies.
What is Coach4Pro?
Coach4Pro is a platform for online coaching and mentoring.
Plan, create and execute your services and follow your clients' progress regardless of time and place.
Coach4Pro makes managing your online business easy, even with

a large number of clients.
Why use Coach4Pro?
Easy for clients to use
Free for coaches to use
Proven results
A single platform for your entire wellness business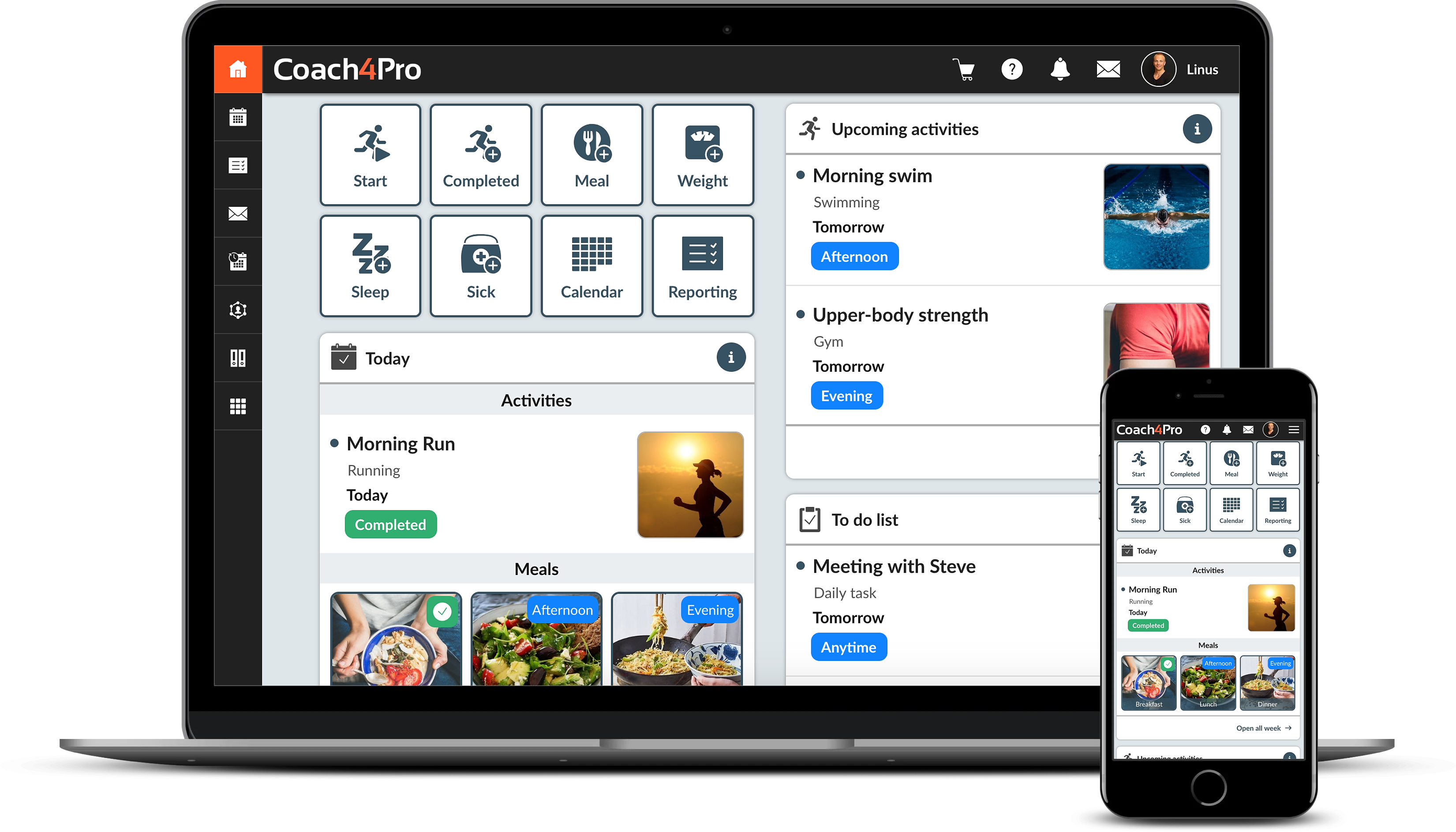 "Our coaching services include everything from elite sports to health and wellness coaching. Coach4Pro has been the solution for us."
"Coach4Pro allows us to implement our own service packages for different target groups. We can use ready-made content or create our own."

 "Without Coach4Pro I wouldn't be able to offer the kind of online coaching I know my clients want and deserve."