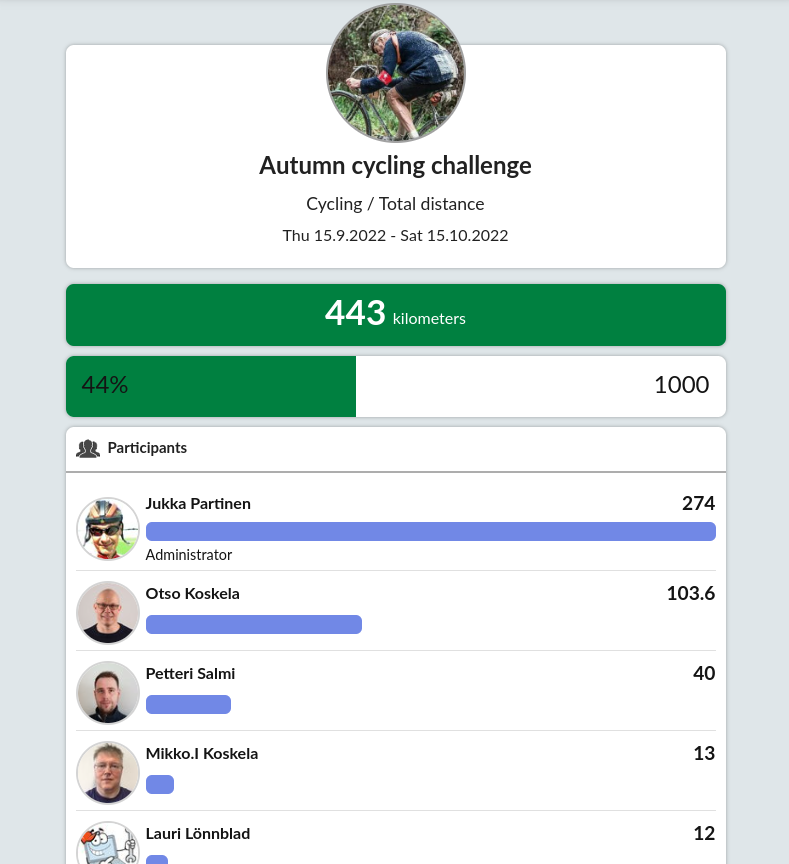 The latest software update provides a new home view and brings us the Challenge-feature.
People are increasingly returning to their work places this autumn. Together with our customers we have developed a new feature called Challenge.
Challenge enables anyone with the given rights to create a challenge. The challenge can be personal or team-based.
After defining the challenge, you can invite participants. Participants receive a notification about the challenge invite, and after accepting, the challenge can be followed on the Home page. You can have multiple challenges ongoing at the same time.
– This feature is created as a way for companies to help motivate workers by making it more fun and desirable to exercise. Working towards a common goal creates a feeling of coherence, which is much wanted after a long period of remote and hybrid-work, says the CEO of Coach4Pro, Mikko Koskela.
– This release is based on the feedback we get from coaches using the platform. Since we want to continue being the best online platform for health care experts, wellness coaches and personal trainers, we have to challenge ourselves constantly. User feedback is essential for us to improve the platform, Mikko states.
Do you want more information about the Challenge feature or about Coach4Pro? Send us an email